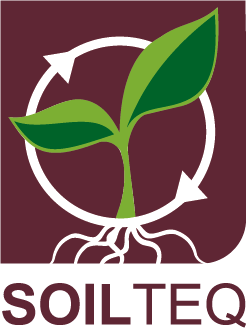 SOILTEQ technology is - a system of growing based of soil fertility. Because the more fertile the soil is, the more it "works". Therefore, we invest less in production, mechanization, fertilization and protect our crop. But for this we need to know well our soil.
In SOILTEQ we focus on the knowledge about soil, its organization and fertility.And also on the links between biological activity, organic matter and nutrition. We study the basic rules of cover crops usage and their combinations, because it is very important to learn how to make the right choice, mix and correctly incorporate cover crops into the crop rotation.
In addition, we study how to plant the cover crops, care about during vegetation period, and then - destroy it.
MikaFROST - intercrop mixture for quick start of crop development in autumn. Ensures soil cover till sowing in spring thanks to the ability of over-winter of 2 crops out of 6.
To be sown after early harvested crops.
Composition: vetch, winter raps, facelia, sunflower, mustard, rye.
Sowing norm: 35 kg/ha.
Sowing terms: just after harvesting of the previous crop.
Destruction: mechanical or chemical.
Leaflet: cover crops